About Me
My name is Chelsey and I am the creator of Charming Chelsey's! I read and review anything and everything that I find to be "charming." I accept ARCs or already released books for review, and I'm also available to participate in any blog tours or book reveals too. If anything, please don't hesitate to email me any time for any reason at: charmingchelseys(at)gmail(dot)com
View my complete profile


Thursday, April 26, 2012
11:04 PM
|
Posted by Chelsey
Q: Have you had a character that disappointed you? One that you fell in love with and then "broke up" with later on in either the series or a stand-alone book? Tell us about him or her.
My Answer: I know a lot of people might say this but just because it has been so recent that I have read these books; I would have to say Gale from the Hunger Games. I was really disappointed in his character and how he transformed from a hard exterior to what seemed like a hardened heart as well.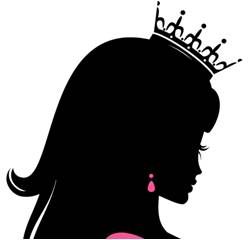 About the Author

Chelsey is a reader, blogger, fashionista, and English Teacher! She loves to write, take lots of pictures, and spend enormous amounts of time with her family and friends. Her favorite word is "Fearless" and she loves everything about Harry Potter!

Blog Archive