About Me
My name is Chelsey and I am the creator of Charming Chelsey's! I read and review anything and everything that I find to be "charming." I accept ARCs or already released books for review, and I'm also available to participate in any blog tours or book reveals too. If anything, please don't hesitate to email me any time for any reason at: charmingchelseys(at)gmail(dot)com
View my complete profile


Thursday, August 16, 2012
8:30 PM
|
Posted by Chelsey
So in that case it is time for a giveaway to draw us away from the summertime blues!
This giveaway is international as long as The Book Depository ships to your country! You will need to confirm that before entering in the giveaway.
There will be ONE winner (:
The winner will have 48 hours to respond to my email before I will be forced to select another winner!
Now let's take a look at the prize! I love a good series so I figured that I would place this series up for grabs. This series is titled the Darkest London Series by Kristen Callihan. I am sure that some of you are familiar with these books, but if you are not please feel free to head on over to Goodreads to check them out!
I am going to buy both copies of the books in this series, that's book 1 & 2 for the lucky winner!
a Rafflecopter giveaway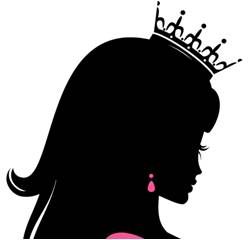 About the Author

Chelsey is a reader, blogger, fashionista, and English Teacher! She loves to write, take lots of pictures, and spend enormous amounts of time with her family and friends. Her favorite word is "Fearless" and she loves everything about Harry Potter!

Blog Archive