About Me
My name is Chelsey and I am the creator of Charming Chelsey's! I read and review anything and everything that I find to be "charming." I accept ARCs or already released books for review, and I'm also available to participate in any blog tours or book reveals too. If anything, please don't hesitate to email me any time for any reason at: charmingchelseys(at)gmail(dot)com
View my complete profile


Friday, November 9, 2012
8:17 AM
|
Posted by Chelsey
Q: Do you mind books with similar ideas to other books? Similar concepts, backgrounds, retellings or pulled-to-publish fanfic?
My Answer: No I do not mind at all! In fact one of my favorite things to read is Fairytale Retellings! I personally like to read different authors takes on situations, characters, and settings that have been used over and over again. Some stories may be based around the same ideas and concepts, but no one story is the same. They all have characteristics that make them different, and that is part of the fun!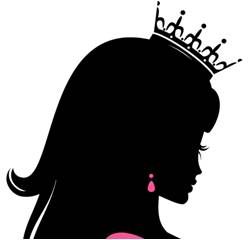 About the Author

Chelsey is a reader, blogger, fashionista, and English Teacher! She loves to write, take lots of pictures, and spend enormous amounts of time with her family and friends. Her favorite word is "Fearless" and she loves everything about Harry Potter!

Blog Archive