About Me
My name is Chelsey and I am the creator of Charming Chelsey's! I read and review anything and everything that I find to be "charming." I accept ARCs or already released books for review, and I'm also available to participate in any blog tours or book reveals too. If anything, please don't hesitate to email me any time for any reason at: charmingchelseys(at)gmail(dot)com
View my complete profile


Monday, March 4, 2013
6:16 PM
|
Posted by Chelsey
Author: Christine Trent
Publication Date: February 26, 2013
Publisher: Kensington
In 1861 London, Violet Morgan is struggling to establish a good reputation for the undertaking business that her husband has largely abandoned. She provides comfort for the grieving, advises them on funeral fashion and etiquette, and arranges funerals.

Unbeknownst to his wife, Graham, who has nursed a hatred of America since his grandfather soldiered for Great Britain in the War of 1812, becomes involved in a scheme to sell arms to the South. Meanwhile, Violet receives the commission of a lifetime: undertaking the funeral for a friend of Queen Victoria and Prince Albert. But her position remains precarious, especially when Graham disappears and she begins investigating a series of deaths among the poor. And the closer she gets to the truth, the greater the danger for them both…
"Violet glanced at the mantel clock over the fireplace. Nearly ten o'clock in the morning, time to visit the Stanley family. She gathered up her cavernous undertaker's bag, filled with embalming fluids, tinted skin creams, cutting tools, syringes, fabric swatches, and her book of compiled drawings of coffins, mourning fashions, flowers, and memorial stones. Going to the display case, she pulled out a selection of mourning jewelry and added the pieces to her bag." – ARC Copy pg. 3
"'Now, Mr. Stanley, this might look a bit frightening, but let me assure you that it won't hurt a bit. I promise to be gentle and to fix everything so that you wife will hardly notice that I have had to muddle about you.' Graham had taught her that talking to the deceased helped wash away the dread of working with a dead body. Many customers also talked to the deceased, and those who did, like Mrs. Stanley, seemed to adjust better to their losses."- ARC Copy pg. 14
"This was why the dead were so much more pleasant to work with than the living." – ARC Copy pg. 68
"The cries of the dying diminished as she continued on with her gruesome work of inspecting bodies, hoping that one might have a flicker of life. The carnage was revolting, even for her well-trained senses. People were slice in half, their entrails spread in a horrifying mess around them. Others were bloodied and battered beyond any sort of recognition, with flies already having discovered this fresh buffet tucked away in the brick tunnel. Most of them had massive scalding on their bodies, making Violet realize how fortunate she was. No amount of makeup or prosthesis would ever make these poor people look whole again. They needed immediate burial." – ARC Copy pg. 132
A historical fiction novel surrounding the life of a female undertaker?

Yes, and it was so brilliant! Christine Trent is a historical fiction author to be rivaled with because in all my years as a historical fiction fan, I have not found many who can draw me in quite like she can. In her latest novel, she tells the story of Violet Morgan, a Victorian undertaker. We are slowly introduced to the career and receive many different view points on death. One reason why I love Christine Trent so much is because she writes for feminists like me. She writes about strong, courageous women who are working in some sort of trade and demand some type of respect. Violet Morgan married an undertaker, but that surely does not signify that she is beneath him. In fact, she eventually takes over Morgan Undertaking because of her husband's lack of focus and his recent shady actions concerned with some type of conspiracy movement involving the Confederacy. Violet never knows what to expect, especially in the business of death, but she is about to be thrown an entirely unexpected curveball.
What intrigued me so much about this book were obviously Violet's character and her occupation. I know I keep saying this but she is a female undertaker! In Victorian times! This is just not something that I normally come across in books. Trent really captured Violet's love and passion for her job and was even starting to sell it to me. She added personal touches like having Violet talk to the dead as she dresses and cleans them. Violet really loves her career and lets nothing and no one, not even her husband, stand in her way. I found Violet to be an inspiration because as I started to compare her character to myself, I realized that I could never be in half of the situations that she found herself in.
I also loved the facts that were on display throughout the book and the author's website regarding the Victorian culture and customs pertaining to their deceased. For instance, the Victorian era did not support the embalming of their deceased and it was actually looked down upon. Now, of course, that doesn't mean that Violet doesn't agree with it, but many people found it to be un-Christian like. Trent definitely captured the times and the Victorian era through her writing and vivid descriptions. All of the practices were acknowledged such as the mourning periods they went through as well as descriptions of the various funerals that were held and how they varied depending on social class. I would honestly recommend this book to anyone breathing! It will be forever on my shelf, and I hope rumors are true that this is going to be a new series!! Fingers crossed :)
***A big thank you to the publishers at Kensington for provided me with a copy of this book in exchange for my honest review***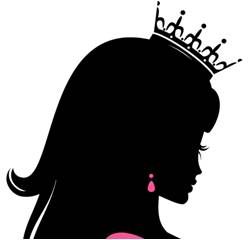 About the Author

Chelsey is a reader, blogger, fashionista, and English Teacher! She loves to write, take lots of pictures, and spend enormous amounts of time with her family and friends. Her favorite word is "Fearless" and she loves everything about Harry Potter!

Blog Archive