About Me
My name is Chelsey and I am the creator of Charming Chelsey's! I read and review anything and everything that I find to be "charming." I accept ARCs or already released books for review, and I'm also available to participate in any blog tours or book reveals too. If anything, please don't hesitate to email me any time for any reason at: charmingchelseys(at)gmail(dot)com
View my complete profile


Sunday, December 8, 2013
1:10 PM
|
Posted by Chelsey
Author: Stephanie Dray
Publication Date: December 3, 2013
Publisher: Berkley Trade
Series: Cleopatra's Daughter #3
Based on the true story of Cleopatra's daughter…

After years of abuse as the emperor's captive in Rome, Cleopatra Selene has found a safe harbor. No longer the pitiful orphaned daughter of the despised Egyptian Whore, the twenty year old is now the most powerful queen in the empire, ruling over the kingdom of Mauretania—an exotic land of enchanting possibility where she intends to revive her dynasty.

With her husband, King Juba II and the magic of Isis that is her birthright, Selene brings prosperity and peace to a kingdom thirsty for both. But when Augustus Caesar jealously demands that Selene's children be given over to him to be fostered in Rome, she's drawn back into the web of imperial plots and intrigues that she vowed to leave behind.

Determined and resourceful, Selene must shield her loved ones from the emperor's wrath, all while vying with ruthless rivals like King Herod. Can she find a way to overcome the threat to her marriage, her kingdom, her family, and her faith? Or will she be the last of her line?
It would be easy to let my temper boil with offense, but I am guiltier than he knows. I carry a secret love for a man whose name I cannot say, so my tart reply is without real venom.
I will never see my mother's Egypt again, I think. The closest I will ever come to touching my native soil is bathing in the same sea of green that caresses its shores.
I awaken to the scent of roses. It is the season when blossoms are harvested to make wreaths for funerals, weddings, and festivals, so slaves have adorned my bedchamber in rose garlands. The whole palace teems with the perfume as I reach out for my son and they put him in my arms.
When I was a girl I took pride in the way the emperor singled me out for his attention, but it now distresses me. Nevertheless, one does not refuse a request to walk beside the emperor…
Even though this is the third book in the series, it is the first one that I read. I loved it so much that I went back and ordered books one and two in this series. I have always been intrigued with Cleopatra's life and history, but do not find as many books about her as I would often like to. This amazing series, written by Stephanie Dray, tells, and is based on the true story, of her daughter, Cleopatra Selene. The history do not know that much about this particular individual, but they can be sure that she lived and died. Dray has done her research, and it comes through in this fictional depiction of Cleopatra Selene's life!

Stephanie Dray has based this series on actual true events, but this is still a fictional account and has bits of magic, mystery, and suspense added in. The magical tidbits are subtle, but make the story complete in my opinion. Dray is a remarkable storyteller and makes the magic seem very natural as it takes its rightful place in the storyline. The world building is just as phenomenal as the magic involved. The characters, their lives, and their place in history are all thoroughly developed with added suspense and crazy twists and turns. It feels as if it could come of the page at any given moment!

I am very anxious to go back and read the first two books, Lily of the Nile and Song of the Nile because after all the reviews I am reading, I am finding that it is necessary. People give these books such praise all across the Internet. I am finding that the series follows Cleopatra Selene from the time she was a teenager, and watches her grow and change through each book. I love series that monitor the progress of both major and minor characters over the course of time!

***A copy of this book was provided to me by the publishers at Berkley Trade in exchange for my honest review***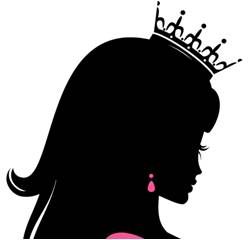 About the Author

Chelsey is a reader, blogger, fashionista, and English Teacher! She loves to write, take lots of pictures, and spend enormous amounts of time with her family and friends. Her favorite word is "Fearless" and she loves everything about Harry Potter!

Blog Archive