About Me
My name is Chelsey and I am the creator of Charming Chelsey's! I read and review anything and everything that I find to be "charming." I accept ARCs or already released books for review, and I'm also available to participate in any blog tours or book reveals too. If anything, please don't hesitate to email me any time for any reason at: charmingchelseys(at)gmail(dot)com
View my complete profile


Wednesday, April 2, 2014
6:59 PM
|
Posted by Chelsey
Author: Paula Brackston
Publication Date: March 25, 2014
Publisher: Thomas Dunne Books
"The dead are seldom silent. All that is required for them to be heard is that someone be willing to listen. I have been listening to the dead all my life."
Lilith is the daughter of the sixth Duke of Radnor. She is one of the most beautiful young women in London and engaged to the city's most eligible bachelor. She is also a witch.
When her father dies, her hapless brother Freddie takes the title. But it is Lilith, instructed in the art of necromancy, who inherits their father's role as Head Witch of the Lazarus Coven. And it is Lilith who must face the threat of the Sentinels, a powerful group of sorcerers intent on reclaiming the Elixir from the coven's guardianship for their own dark purposes. Lilith knows the Lazarus creed: secrecy and silence. To abandon either would put both the coven and all she holds dear in grave danger. She has spent her life honoring it, right down to her charming fiancé and fellow witch, Viscount Louis Harcourt.
Until the day she meets Bram, a talented artist who is neither a witch nor a member of her class. With him, she must not be secret and silent. Despite her loyalty to the coven and duty to her family, Lilith cannot keep her life as a witch hidden from the man she loves.
To tell him will risk everything.
Spanning the opulence of Edwardian London and the dark days of World War I,

The Midnight Witch is the third novel from

New York Timesbestselling author Paula Brackston.
The dead are seldom silent.
I have been listening to the dead all my life, and they never clamor more loudly for my attention than at a funeral.
It is always important, what the dead have to say.
This is the third book in Paula Brackston's series, which are really standalone novels all focusing on young witches who are struggling to fit in or find their way in their era. I only read the one before this one, which was called The Winter Witch, and I do believe that I enjoyed this one more. The story focuses around Lilith, who is a Duke's daughter and a very powerful witch. After Lilith's father dies, she becomes the Head of the Lazarus Coven, which he was once head of as well. Lilith is young and has much to learn, but right from the start she realizes just how powerful her magic really is. Lilith has to learn to retain her power and use it for forces of good. She has to face a group of dark sorcerers who desire to take something from her coven. Lilith must learn to be the Head Witch without the help of her father, and while learning to grow up and learn her place in society as well.
I loved the setting of this book as I am a huge Edwardian England fan. The book opened in London 1913 on the eve of World War I. The book does cover a large part of the war and some of the horrifying events that occurred during it. I thought the setting was very well-written and the war was covered in detail very nicely. I always enjoyed reading about the lifestyles of the wealthy during this time, thus why I am such as huge fan of Downton Abbey. Brackston does a nice job of building this world, just like she does in all the other books as well.
The only complaint that I have about this book, as I had with the previous one as well, was the pacing. At times it was very slow and hard for me to stay committed, but then again when Lilith's powers and magic were being talked about I was so hooked because of the enchanted feeling that Brackston casts. Magical realism has always been one of my favorite things to read, and I would definitely say that with this book the good outweighed the bad.
***A free copy of this book was provided to me by the publishers at Thomas Dunne Books in exchange for my honest review***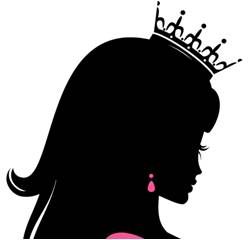 About the Author

Chelsey is a reader, blogger, fashionista, and English Teacher! She loves to write, take lots of pictures, and spend enormous amounts of time with her family and friends. Her favorite word is "Fearless" and she loves everything about Harry Potter!

Blog Archive