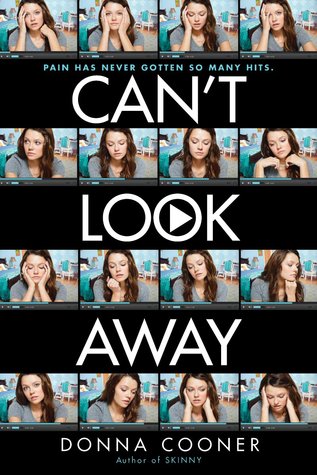 Author: Donna Cooner
Publication Date: August 26, 2014
Publisher: Point
Donna Cooner establishes herself as our own Jodi Picoult in this timely tale of sisters, loss, and redemption.

Torrey Grey is famous. At least, on the internet. Thousands of people watch her popular videos on fashion and beauty. But when Torrey's sister is killed in an accident -- maybe because of Torrey and her videos -- Torrey's perfect world implodes.

Now, strangers online are bashing Torrey. And at her new school, she doesn't know who to trust. Is queen bee Blair only being sweet because of Torrey's internet infamy? What about Raylene, who is decidedly unpopular, but seems accepts Torrey for who she is? And then there's Luis, with his brooding dark eyes, whose family runs the local funeral home. Torrey finds herself drawn to Luis, and his fascinating stories about El dio de los Muertos, the Day of the Dead.

As the Day of the Dead draws near, Torrey will have to really look at her own feelings about death, and life, and everything in between. Can she learn to mourn her sister out of the public eye?
In September, my parents moved me and my dead sister to Texas.
No black thunderstorm gathered in the distance. No ominous music played in the background. No sense there was a car coming down the road half a mile away with a drunk driver behind the wheel. Everything was fine. And then it wasn't.
A few houses have pumpkins out on the doorsteps and fake spiderwebs strung from porches. It's the only sign of fall. (Just because I am ready to do this to my own house!)
Lights. Camera. Action. Showtime.
Torrey Grey is a teen beauty vlogger who loves sharing her passion on YouTube with all of her followers, or at least she did, until her sister suddenly dies in a car accident. This story follows Torrey and how she learns to deal with the grief and slowly place her life back together. I did not expect this book to fill me with as much emotion as it did. The struggle that Torrey faces is really brought to life through the pages of this book. Torrey tries to pick up her life and continue on with it like she was before, but she finds out rather quickly that this will be a lot harder than she first thought it would be. This is a wonderful story for anyone who has had to deal with any kind of grief at all.
Torrey and her sister did not have the best or closest relationship, but Torrey still cared for her sister and that became apparent after her death. Torrey wanted her sister to be just like her and to develop an interest for beauty and fashion just like she had; however, Torrey's sister had little to no interest in those types of things and just beat to the sound of her own drum. The story was heartbreaking, especially hearing about her sister's death. I do not have any siblings, but this book put that sibling relationship in perspective for me. Even if you are not close with them, you still feel infinitely connected. I found tears rolling down my cheeks after reading certain lines and thoughts from Torrey.
This is not just a story about the death of Torrey's sister, but it is also a coming of age story for our main character as well. It was interesting to watch how Torrey tried to fit the pieces of her life back together and her number one aspiration was to fit in with the popular crowd. I was upset with Torrey quite a few times because of some of the decisions she made just be considered popular, like ditching her true friends. But just like most struggling teenagers, Torrey had to realize some things the hard way. Luis, Torrey's love interest in the book, brought an interesting perspective to the story and in fact he became a light in Torrey's ever-darkening world!
***A free copy of this book was provided to me by the publishers at Point in exchange for my honest review***