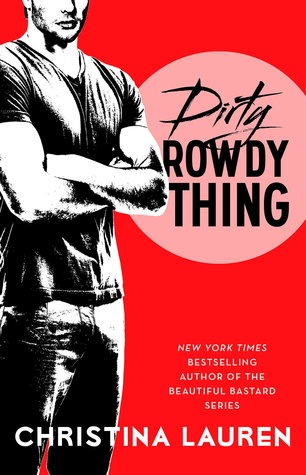 Author: Christina Lauren
Publication Date: November 4, 2014
From the New York Times bestselling author of Beautiful Bastard, Beautiful Stranger, and Beautiful Player, Book Two of the brand-new Wild Seasons series that started with Sweet Filthy Boy—a story of friends, love, and lust.
Despite their rowdy hookups, Harlow and Finn don't even like each other...which would explain why their marriage lasted only twelve hours. He needs to be in charge and takes whatever he wants. She lives by the Want-something-done? Do-it-yourself mantra. Maybe she's too similar to the rugged fisherman—or just what he needs.
I'm not sure if being with Finn is an escape, or a new dangerous obsession.
He could only do rowdy because he felt what I felt; that whip-crack unleashing that comes when you meet the person who frees you.
I am the biggest, most self-absorbed asshole of all time.
Harlow and Finn are back after one wild night in Vegas and a marriage annulment. When Finn travels to California on business, all Harlow can think about is that Finn and their crazy night together, if you catch my drift. Their relationship is nothing romantic; Harlow and Finn both have a lot of issues going on within their own lives and they prefer to use each other as a distraction. They definitely have a "friends with benefits" agreement and their "relationship" sure did bring enough entertainment for me and other readers in the first book in this series, Sweet Filthy Boy. Christina Lauren in back with the second book in this series and I am happy to report that it packs just as much punch as the first. She is truly gifted at her genre and I rank her writing and books along the same lines as Abbi Glines and Colleen Hoover.
The reason that I love Harlow and Finn so much is because they hate each other. However, this does not remain true. Of course, you could probably guess what would become of these two. They try to resist the temptation they feel, but the human heart is such a fickle thing. Harlow and Finn share such a realistic relationship. If they are not sexually involved then they are fighting about something ridiculous. It is so easy to become wrapped up in both of them. It is like watching your favorite reality show. I am just so sad that I have to wait until September 2015 for the next book to be released!
***A free copy of this book was provided to me by the publishers at Gallery Books in exchange for my honest review***