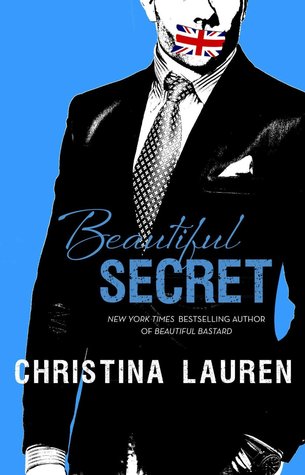 Author: Christina Lauren
Publication Date: April 14, 2015
Series: Beautiful Bastard # 4
AN UPTIGHT BRITISH EXECUTIVE. AN ADVENTUROUS AMERICAN NEWBIE. A SEXY INTERNATIONAL SCANDAL IN THE MAKING.
New York Times
and #1 internationally bestselling author Christina Lauren's Beautiful and Wild Seasons series hook up in
Beautiful Secret
for an erotic intercontinental romp that celebrates the best of both worlds!
When Ruby Miller's boss announces he's sending her on an extended business trip to New York City, she's shocked. As one of the best and brightest young engineers in London, she knows she's professionally up to the task. The part that's throwing her is where she'll be spending a month up close and personal working alongside—and staying in a hotel with—Niall Stella, her firm's top urban planning executive and The Hottest Man Alive. Despite her ongoing crush, Ruby is certain Niall barely knows she's alive…until their flirty overnight flight makes him sit up and take notice.
Not one for letting loose and breaking rules, recently divorced Niall would describe himself as hopeless when it comes to women. But even he knows outgoing California-girl Ruby is a breath of fresh air. Once she makes it her mission to help the sexy Brit loosen his tie, there's no turning back. Thousands of miles from London, it's easy for the lovers to play pretend. But when the trip is over, will the relationship they've built up fall down?
The first day he seemed to actually notice me and I blew it, acting like some kind of psycho.
I dreamt of soft skin resting on my bare chest and kisses tasting of champagne.
Something inside me melted, and it was all I could do to not turn, take his face in my hands, and make out with him like there was no tomorrow.
I have fangirled over this book for the past month and was beyond excited when I got the chance to read and review it. The Beautiful Bastard series, along with Christina Lauren, is a favorite of mine and none of the books ever disappoint. This book felt so different from the others in the series, but not in a bad way at all. Niall Stella is not like the other men in the Beautiful Bastard series, but instead is sweet, reserved, and does not fear commitment. Niall and Ruby make for an interesting combination because Ruby contrasts Niall in so many ways. She is feisty, carefree, and spontaneous, where Niall is more cautious and overthinks more than he should. Ruby forces him to let go of his insecurities and his natural tendency to over analyze every single situation. They are the perfect couple and their relationship is sexy and fun because of their many differences.
Ruby Miller has had a crush on Niall Stella since she started interning at the engineering firm where he works. She never thought she would get the opportunity to work alongside him…alone! They leave their London office and head off to NYC, and this is when the hot and steamy chemistry between them starts. I wish they had traveled to London instead of NYC, but who am I to judge. Their romance is not one that starts right out of the gate, but instead Christina Lauren builds their relationship slowly and allows tension to build before the fireworks finally blow! This book was impossible to put down and was a great treat to get me through Spring Break! Amazing characters that keep readers interested and intrigued from start to finish! As always, Christina Lauren does not disappoint.
***A free copy of this book was provided to me by the publishers at Gallery Books in exchange for my honest review***