About Me
My name is Chelsey and I am the creator of Charming Chelsey's! I read and review anything and everything that I find to be "charming." I accept ARCs or already released books for review, and I'm also available to participate in any blog tours or book reveals too. If anything, please don't hesitate to email me any time for any reason at: charmingchelseys(at)gmail(dot)com
View my complete profile


Friday, June 26, 2015
11:00 AM
|
Posted by Chelsey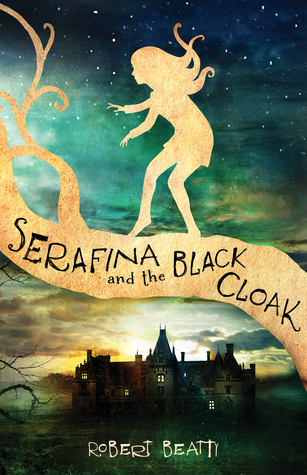 Author: Robert Beatty
Publication Date: July 14, 2015
Publisher: Disney-Hyperion
A spooky mystery-thriller about an unusual girl who lives secretly in the basement of the grand Biltmore Estate.
"Never go into the deep parts of the forest, for there are many dangers there and they will ensnare your soul."
Serafina has never had a reason to disobey her pa and venture beyond the grounds of Biltmore Estate. There's plenty to explore in the shadowed corridors of her vast home, but she must take care to never be seen. None of the rich folk upstairs know that Serafina exists; she and her pa, the estate's maintenance man, have secretly lived in the basement for as long as Serafina can remember.
But when children at the estate start disappearing, only Serafina knows who the culprit is: a terrifying man in a black cloak who stalks Biltmore's corridors at night. Following her own harrowing escape, Serafina risks everything by joining forces with Braeden Vanderbilt, the young nephew of Biltmore's owners. Braeden and Serafina must uncover the Man in the Black Cloak's true identity before all of the children vanish one by one.
Serafina's hunt leads her into the very forest that she has been taught to fear. There she discovers a forgotten legacy of magic that is bound to her own identity. In order to save the children of Biltmore, Serafina must seek the answers that will unlock the puzzle of her past.
And sometimes, just sometimes, she longed not just to listen secretly to the people around her, but to talk to them. Not just to see them, but to be seen.
She must have made some sort of involuntary gagging noise, for the man in the black cloak suddenly turned and looked at her, seeing her for the first time. It felt like a giant claw gripped her around her chest. The folds of the man's hood shrouded his face, but she could see that his eyes blazed with an unnatural light. She stood frozen, utterly terrified.
The man whispered in a raspy voice. "I'm not going to hurt you, child…"
I wish that I had the chance to read more middle grade books, but unfortunately I only get to sample a few good ones a year. While I did not fall absolutely in love with this book, I did enjoy it very much and I think any middle grade student would love it just the same. I was drawn to this book because of the setting: Biltmore Estate. I grew up about thirty minutes south of Biltmore and my parents still live in the area today. I could not wait to immerse myself in a novel that took place so close to home. I think what I was expecting more of was some added detail and history about the Biltmore Estate, the Vanderbilt's, and the elaborate furnishings that make up the stately mansion. While I will not say that there was none, there was not enough. Serafina had the opportunity to explore the mansion undetected, and I would have like to have seen more of the estate through her eyes.
Mystery lies in wait for you once you open the pages of this book. I will say that one thing the author did exceptionally well is to keep readers on the edge of their seats. I can definitely see middle grade children thinking this is out of this world exciting. The mystery and the suspense was so well written that even I, a twenty-four year old woman, wanted to read in the daylight. The mystery of the man behind the illustrious black cloak was enough to make me cling to the pages long past the time I should have shut the book and moved on to daily chores. I do hope Robert Beatty writes more books that take place in the beautiful North Carolina Mountains, since he is a native there as well.
***A free copy of this book was provided to me by the publishers at Disney-Hyperion in exchange for my honest review***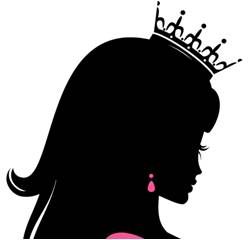 About the Author

Chelsey is a reader, blogger, fashionista, and English Teacher! She loves to write, take lots of pictures, and spend enormous amounts of time with her family and friends. Her favorite word is "Fearless" and she loves everything about Harry Potter!

Blog Archive