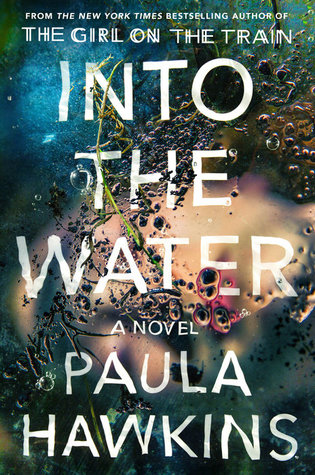 Author: Paula Hawkins
Publication Date: May 2, 2017
Publisher: Riverhead Books
A single mother turns up dead at the bottom of the river that runs through town. Earlier in the summer, a vulnerable teenage girl met the same fate. They are not the first women lost to these dark waters, but their deaths disturb the river and its history, dredging up secrets long submerged.
Left behind is a lonely fifteen-year-old girl. Parentless and friendless, she now finds herself in the care of her mother's sister, a fearful stranger who has been dragged back to the place she deliberately ran from—a place to which she vowed she'd never return.
With the same propulsive writing and acute understanding of human instincts that captivated millions of readers around the world in her explosive debut thriller, The Girl on the Train, Paula Hawkins delivers an urgent, twisting, deeply satisfying read that hinges on the deceptiveness of emotion and memory, as well as the devastating ways that the past can reach a long arm into the present.
Beware a calm surface—you never know what lies beneath.
"Beware a calm surface—you never know what lies beneath."
"No one liked to think about the fact that the water in that river was infected with the blood and bile of persecuted women, unhappy women; they drank it every day."
"Yes, it is. It's, like, when someone has an affair, why does the wife always hate the other woman? Why doesn't she hate her husband? He's the one who's betrayed her, he's the one who swore to love her and keep her and whatever forever and ever. Why isn't he the one who gets shoved off a fucking cliff?"
Let me be honest in saying that I have not read The Girl on the Train, but I LOVED this book. Now knowing that I have nothing to compare this to, I know that a lot of readers were disappointed with this book in comparison to Paula's debut novel. But everything that people hated or disliked about this book, I, in turn, loved. There were about 9 or more alternating perspectives that switch in almost every chapter of the book. A lot of reviews that I have watched or read say that people found this confusing and disliked this, but I actually thought it was one of the best parts of the novel. I loved being able to keep up with all this plot lines and watching them unravel into a final mind-blowing ending. This novel had so many wonderful things about it and honestly I think many readers are being too harsh on the author and her writing. I think the fact that she chose to write from so many different perspectives was brave, courageous, and creative – this is not done often and she does it so well!
No one in this story is a "good" person. Through each character's perspective, readers learn more and more about their backgrounds and how they are connected to all the murder/suicides. The plethora of characters gave me so much more to be invested in. Hawkins wrote teasers about each of the characters that made me curious and would not let me put the book down. I loved the premise of this body of water in this small, sleepy town that had been the final resting place of so many "troublesome" women over time, beginning with the witch trials. The book had a creepy vibe, but was not scary or horror-ish at all. I was surprised by the ending – a huge twist that you will want to be sure to stick around for!
***A free copy of this book was provided to me by the publishers at Riverhead Books in exchange for my honest review***