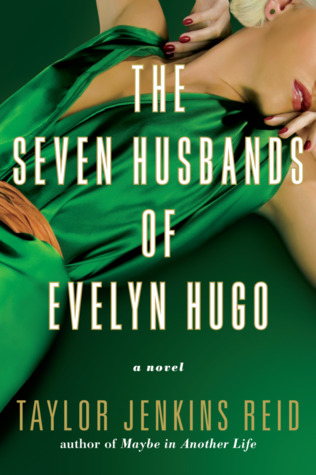 Author: Taylor Jenkins Reid
Publication Date: June 13, 2017
From Taylor Jenkins Reid comes an unforgettable and sweeping novel about one classic film actress's relentless rise to the top—the risks she took, the loves she lost, and the long-held secrets the public could never imagine.
Evelyn Hugo is finally ready to tell the truth about her glamorous and scandalous life. But when she chooses unknown magazine reporter Monique Grant for the job, no one in the journalism community is more astounded than Monique herself. Why her? Why now?
Monique is not exactly on top of the world. Her husband, David, has left her, and her career has stagnated. Regardless of why Evelyn has chosen her to write her biography, Monique is determined to use this opportunity to jumpstart her career.
Summoned to Evelyn's Upper East Side apartment, Monique listens as Evelyn unfurls her story: from making her way to Los Angeles in the 1950s to her decision to leave show business in the late 80s, and, of course, the seven husbands along the way. As Evelyn's life unfolds through the decades—revealing a ruthless ambition, an unexpected friendship, and a great forbidden love—Monique begins to feel a very a real connection to the actress. But as Evelyn's story catches up with the present, it becomes clear that her life intersects with Monique's own in tragic and irreversible ways.
Filled with emotional insight and written with Reid's signature talent, this is a fascinating journey through the splendor of Old Hollywood into the harsh realities of the present day as two women struggle with what it means—and what it takes—to face the truth.
"I'm under absolutely no obligation to make sense to you."
"Relationships are complex," Evelyn says. "People are messy, and love can be ugly. I'm included to always err on the side of compassion."
"What's that saying? Behind every gorgeous woman, there's a man sick of screwing her? Well, it works both ways. No one mentions that part."
"You have to find a job that makes your heart feel big instead of one that makes it feel small."
The book is my favorite so far of 2017! Yes, it is that good! I loved everything about this story and am a new fan of Taylor Jenkins Reid. The story follows the famous movie star, Evelyn Hugo. I loved her character – she was ruthless, unapologetically abrasive, and the envy of all of Hollywood. Evelyn Hugo is ready to share her life story with the world and hires none other than Monique Grant to interview her and publish her autobiography. You don't find out until later in the book why she wants Monique, who is a low level journalist and not well-known at all. When you find out, you will be utterly shocked! Most of the story is focused on Evelyn telling her stories and the book is sectioned off by each of her seven husbands and how they all came about. Evelyn's character is all that readers would expect her to be and so much more.
The details of this book were so intricate that there were times I could not stop reading. I had a hard time stopping to do menial tasks like answer the phone or cook dinner. It was that good and I wanted to finish it that badly. Each of Evelyn's husbands came as a shock to me because she married them all for different reasons and through different seasons of her life. Finding out/realizing her BIG secret helped me make sense of everything and also made me wonder if this is what Hollywood is really like? Full of secrets and scandal and looking around every corner and over your shoulder because someone is always looking out for their next big story. Taylor Jenkins Reid does a phenomenal job of allowing readers to get to know Evelyn and to become heavily invested in her life and story! Hands down the best book I have read this year!
***A free copy of this book was provided to me by the publishers at Atria Books in exchange for my honest review***