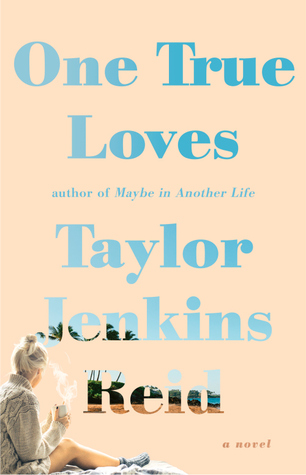 Author: Taylor Jenkins Reid
Publication Date: June 7, 2016
Publisher: Washington Square Press
In her twenties, Emma Blair marries her high school sweetheart, Jesse. They build a life for themselves, far away from the expectations of their parents and the people of their hometown in Massachusetts. They travel the world together, living life to the fullest and seizing every opportunity for adventure.
On their first wedding anniversary, Jesse is on a helicopter over the Pacific when it goes missing. Just like that, Jesse is gone forever.
Emma quits her job and moves home in an effort to put her life back together. Years later, now in her thirties, Emma runs into an old friend, Sam, and finds herself falling in love again. When Emma and Sam get engaged, it feels like Emma's second chance at happiness.
That is, until Jesse is found. He's alive, and he's been trying all these years to come home to her. With a husband and a fiancé, Emma has to now figure out who she is and what she wants, while trying to protect the ones she loves.
Who is her one true love? What does it mean to love truly?
Emma knows she has to listen to her heart. She's just not sure what it's saying.
When you lose someone you love, it's hard to imagine that you'll ever feel better. But it does happen. If you're patient and you work at it.
You don't tie yourself to something unless you're scared you might float away.
"Just because something isn't meant to last a lifetime doesn't mean it wasn't meant to be. We were meant to have been."
Worse for wear and yet, somehow, never more beautiful to me than right now.
The summer sun is hot, the breezes are blowing, and my heart and soul are craving some contemporary romance. I decided to satisfy that craving with Taylor Jenkins Reid's new book and she surely does not disappoint. I knew after reading the synopsis for this book that I would face some hurt right alongside the heroine, Emma. I wasn't quite sure how the author would handle the situation of our heroine being in love with two men, one of which she thought was dead, but I was pleasantly surprised and pleased with how everything turned out. It is hard to say whose team I was on, Jesse or Sam, but I will say that both gentlemen had different charming and endearing qualities and a love for Emma that made it very hard to choose.
Not only for the romance was this book successful, but also because Emma's journey is something to marvel at as well. She married her high school sweetheart only for him to go missing in their young lives and have to rebuild and start all over again. She was a strong, vivacious character who had a lot of tough decisions to make. She was able to grow so much through all that happened to her, but I won't pretend that it wasn't hard to read all that she was struggling through. I know I wouldn't ever want to change places with her. The book was sweet, soft, real, and completely unexpected. It was everything I needed to read right when I needed to read it.
***A free copy of this book was provide to me by the publishers at Washington Square Press in exchange for my honest review***