About Me
My name is Chelsey and I am the creator of Charming Chelsey's! I read and review anything and everything that I find to be "charming." I accept ARCs or already released books for review, and I'm also available to participate in any blog tours or book reveals too. If anything, please don't hesitate to email me any time for any reason at: charmingchelseys(at)gmail(dot)com
View my complete profile


Thursday, April 19, 2012
12:01 AM
|
Posted by Chelsey
Alice In Zombieland
is written by Gene Showalter and is expected to be published in September of this year. This book will be the first in the White Rabbit Chronicles Series.
I mean how clever is this title? I absolutely love it! We all knew that Alice was a strong and confident woman and now we are going to witness her in action. I am in love with all the classic fairytales and any fancy retellings of them, so September cannot come fast enough. This cover is gorgeous and an exact replica of how I really picture Alice, or how Lewis Carroll helped me to picture her anyway! Please feel free to let me know what you guys think about this book and its magnificent cover???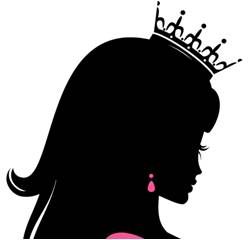 About the Author

Chelsey is a reader, blogger, fashionista, and English Teacher! She loves to write, take lots of pictures, and spend enormous amounts of time with her family and friends. Her favorite word is "Fearless" and she loves everything about Harry Potter!

Blog Archive