About Me
My name is Chelsey and I am the creator of Charming Chelsey's! I read and review anything and everything that I find to be "charming." I accept ARCs or already released books for review, and I'm also available to participate in any blog tours or book reveals too. If anything, please don't hesitate to email me any time for any reason at: charmingchelseys(at)gmail(dot)com
View my complete profile


Wednesday, July 4, 2012
12:00 AM
|
Posted by Chelsey
Author: Kate Locke
Publication Date: February 5, 2013
Series: The Immortal Empire #2
When her brother Val gets in over his head in an investigation of Half-Blood disappearances and goes missing himself, it's up to Xandra, newly crowned Goblin Queen, to get him back and bring the atrocities to light. Xandra must frequent the seediest parts of London, while also coping with what she is, the political factions vying for her favor, and the all too-close scrutiny of Queen Victoria, who wants her head. Add this to a being a suspect in a murder investigation, a werewolf boyfriend with demands of his own, and a mother hell bent on destroying the monarchy, and Xandra barely knows which way is up. One thing she does know is that she's already lost one sibling, she's not about to lose another.
I just received the first book in this series in the mail yesterday! After all of the reviews that I have read I just know that I am going to love this book. She just looks like such an awesome heroine! I love her steam punk look and her vibrant red hair. I know that this is going to be a series that I will want to collect and set neatly atop my bookshelf.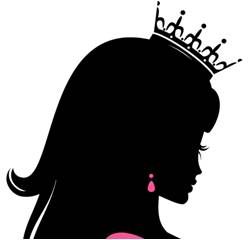 About the Author

Chelsey is a reader, blogger, fashionista, and English Teacher! She loves to write, take lots of pictures, and spend enormous amounts of time with her family and friends. Her favorite word is "Fearless" and she loves everything about Harry Potter!

Blog Archive