About Me
My name is Chelsey and I am the creator of Charming Chelsey's! I read and review anything and everything that I find to be "charming." I accept ARCs or already released books for review, and I'm also available to participate in any blog tours or book reveals too. If anything, please don't hesitate to email me any time for any reason at: charmingchelseys(at)gmail(dot)com
View my complete profile


Friday, October 19, 2012
8:44 AM
|
Posted by Chelsey
Q: When you step out of your USUAL genre what do you like to read? Best books in that genre?
My answer: I honestly do not have a USUAL genre. I read YA, Historical Fiction, Steampunk, Romance, Paranormal, Christian Fiction, etc. I have tried a little bit of everything and I love them all! There are only a few genres that I am not open to reading. I love most things pretty much! I am anxious to see everyone's answers to this question because I am always up for trying something new!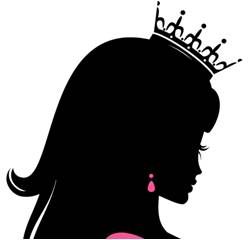 About the Author

Chelsey is a reader, blogger, fashionista, and English Teacher! She loves to write, take lots of pictures, and spend enormous amounts of time with her family and friends. Her favorite word is "Fearless" and she loves everything about Harry Potter!

Blog Archive