About Me
My name is Chelsey and I am the creator of Charming Chelsey's! I read and review anything and everything that I find to be "charming." I accept ARCs or already released books for review, and I'm also available to participate in any blog tours or book reveals too. If anything, please don't hesitate to email me any time for any reason at: charmingchelseys(at)gmail(dot)com
View my complete profile


Tuesday, November 13, 2012
4:23 PM
|
Posted by Chelsey
Author: Iris Anthony
Publication Date: October 2, 2012
Publisher: Sourcebooks Landmark
Lace is a thing like hope.
It is beauty; it is grace.
It was never meant to destroy so many lives.

The mad passion for forbidden lace has infiltrated France,
pulling soldier and courtier alike into its web. For those who want the best, Flemish lace is the only choice, an exquisite perfection of thread and air. For those who want something they don't have, Flemish lace can buy almost anything––or anyone.

For Lisette, lace begins her downfall, and the only way to atone for her sins is to outwit the noble who now demands the impossible. To fail means certain destruction. But for Katharina, lace is her salvation. It is who she is; it is what she does. If she cannot make this stunning tempest of threads, a dreaded fate awaits.

The most lucrative contraband in Europe, with its intricate patterns and ephemeral hope, threatens to cost them everything. Lace may be the deliverance for which they all pray...or it may bring the ruin and imprisonment they all fear.
"I had spun an endless pattern of roses and leaves intertwined, bordered by a path of scrollwork. Every day I had lingered between those blossoms and lost myself in the maze of those scrolls. Every day for over three years. It took time to fashion a lace as long and as fine as this one." – Finished Copy pg. 3
"But lace is formed from the absence of substance; it is imagined in the spaces between the threads. Lace is a thing like hope. It lived, it survived, and it was desired for what it was not. If faith, as the nuns said, was the substance of things hoped for, then lace was the outline-the suggestion-of things not seen." – Finished Copy pg. 4
The Ruins of Lace
is a complex historical fiction novel that follows the outlaw of lace and the sacred desires that surround it. Lace is a rarity and something that was only seen wore by the upper classes and people who had the means to afford such lavish luxuries. This novel tells the story of several different characters who all share some relation to lace or the making or distribution of it. I think the "note to the reader" on the first page sums the idea of the story up nicely, better than I could:
"The Seventeenth Century was the age of the musketeer and fabulous royal wealth. It was also an age of poverty, despair, and unconscionable cruelty. There were those who made lace- and there were those who wore it. While some people paid fantastic prices for the privilege of buying lace, others were forced to make it under the most miserable of circumstances.
Though lace is created from many threads, it is fashioned from just two simple movements: the twist and the cross. This story, like a length of lace itself, is woven from many strands that are twisted and crossed, first overlapping, then intertwining. To try to follow each thread directly through the pattern of this story would be to miss the pattern maker's intention, just as following one thread through a piece of lace would be to ignore the beauty of a whole."
I just had to share the above text with you just to give you a sample of the beauty and delicacy that this particular text is filled with. This book focuses on the brutal conditions in which lace was produced under as well as the smuggling of lace, and even involved the harsh treatment of dogs. We all know what an animal lover I am, and I honestly had to skip some of those parts. Lace is the equivalent of gold in this riveting historical fiction novel, and the story will have me forever looking at the material differently. The writing was so rich and full of despair that was captured in a very realistic sense. This is seventeenth century France after all, a time of great wealth as well as squalor.
Lace had a different meaning to each of the seven narrators of this book. The chapters designated the speaker by using the character's name as the new chapter marker. I had some characters that I liked reading about over some of the other. My favorites were Katharina Martens and Lisette Lefort, the two characters in which the story really revolves around. The "mini" stories, told by other characters, all twist and wind down to fit in with Katharina and Lissette's stories! I absolutely love novels like this because I honestly did not start putting everything together until the very end.
I love the excerpts in the back of the book and the question and answer section with the author as well. I almost felt that all of that should have been placed at the front behind the note to readers. The author, Iris Anthony, describes in full detail what led her to write about the banning of lace. I was so intrigued by the history behind it all because in all my days I would have never thought that something so delicate and refined could ever be forbidden. If you are a fan of any type of historical fiction then I highly recommend this book to you! Trust me; you will not look at lace the same ever again! Such a powerful novel that is highly complementary to its time.
***Thank you to the publisher as well as Iris Anthony for providing me with a copy of this novel in exchange for my honest review***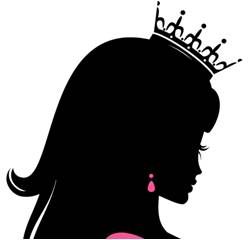 About the Author

Chelsey is a reader, blogger, fashionista, and English Teacher! She loves to write, take lots of pictures, and spend enormous amounts of time with her family and friends. Her favorite word is "Fearless" and she loves everything about Harry Potter!

Blog Archive