About Me
My name is Chelsey and I am the creator of Charming Chelsey's! I read and review anything and everything that I find to be "charming." I accept ARCs or already released books for review, and I'm also available to participate in any blog tours or book reveals too. If anything, please don't hesitate to email me any time for any reason at: charmingchelseys(at)gmail(dot)com
View my complete profile


Thursday, February 12, 2015
9:26 AM
|
Posted by Chelsey
Author: Rachel Lacey
Publication Date: January 27, 2015
Series: Love to the Rescue # 2
A SUMMER FLING . . . OR SOMETHING MORE?
Merry Atwater would do just about anything to save her dog rescue - even if it means working with the most stubborn man on the planet. It's hard to avoid the sparks that fly with TJ Jameson, the ruggedly sexy cowboy in charge of the children's camp where she's just taken an animal therapy job. But commitment is not Merry's style, and TJ clearly wants more than just a roll in the hay.
TJ Jameson isn't looking for anything complicated-just a peaceful life on his family's ranch with a wife and kids. "No-strings" Merry Atwater doesn't fit that bill, no matter how irresistible she is. But when he sees how Merry gets through to his autistic nephew and the other kids at Camp Blue Sky, TJ's a goner. If he doesn't give in to the now, he might just lose his shot at forever . . .
Merry Atwater was about to do something she hadn't done in almost a decade. She closed her eyes, clasped her hands together, and prayed. As in, to God.
He crushed his mouth against her one more time, then swept her off her feet and carried her through the pouring rain toward the house.
Her father hadn't raised a quitter. She wasn't going down without a fight.
With Valentine's Day quickly approaching, I am definitely in a loving state of mind, so therefore I have wanted to read sweet, adorable romance novels. Rachel Lacey has been a favorite author of mine for quite some time. I absolutely adored the first book in her series and this one was just as charming and cozy. I am such an animal lover, and just recently lost my dog of nine years, so this book did its job in making me feel comforted and allowing me to read about other people who love and value the relationship with their pets just as much as me. Not only one of the main characters, but both of the main characters have a fond admiration for rescuing animals, and for that reason I was able to fall in love with both of them very quickly.
Both of the main characters, Merry and T.J., were written as any character should be, with fears and vulnerabilities. Their work lives, home lives, and families played a part in the story and this is what made it all seem real to me. They change and develop as characters and we learn more and more about them as the story progresses. I could never decide which character I liked better; their feelings for each other were apparent and I wanted every problem to be resolved in both of their lives. I hope to see Merry's friend, Olivia, show up in the next installment of this series!
***A free copy of this book was provided to me by the publishers at Forever in exchange for my honest review***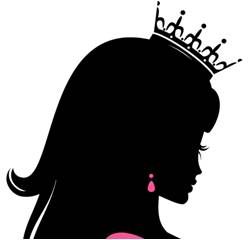 About the Author

Chelsey is a reader, blogger, fashionista, and English Teacher! She loves to write, take lots of pictures, and spend enormous amounts of time with her family and friends. Her favorite word is "Fearless" and she loves everything about Harry Potter!

Blog Archive