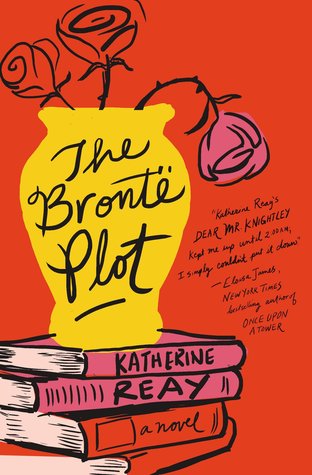 Author: Katherine Reay
Publication Date: November 3, 2015
Lucy Alling makes a living selling rare books, often taking suspicious measures to reach her goals. When her unorthodox methods are discovered, Lucy's secret ruins her relationship with her boss and her boyfriend James—leaving Lucy in a heap of hurt, and trouble. Something has to change; she has to change.
In a sudden turn of events, James's wealthy grandmother Helen hires Lucy as a consultant for a London literary and antiques excursion. Lucy reluctantly agrees and soon discovers Helen holds secrets of her own. In fact, Helen understands Lucy's predicament better than anyone else.
As the two travel across England, Lucy benefits from Helen's wisdom, as Helen confronts the ghosts of her own past. Everything comes to a head at Haworth, home of the Brontë sisters, where Lucy is reminded of the sisters' beloved heroines, who, with tenacity and resolution, endured—even in the midst of change.
Now Lucy must go back into her past in order to move forward. And while it may hold mistakes and regrets, she will prevail—if only she can step into the life that's been waiting for her all along.
"I mean that reading forms your opinions, your worldview, especially childhood reading, and anything that does that has an impact. So call them friends, call some stories enemies if you want, but don't deny their influence."
"Hope is a hard thing to share."
"Don't hang on to the past so tightly you taint the future."
I cannot thank Katherine Reay enough for all of the wonderful adventures she has given me since I started reading her books. In her newest book, The Bronte Plot, I was dropped right into a cozy antique story filled with old furniture and stacks upon stacks of beautiful, rare, and classic novels. What I found different about this novel was that I was unable to connect to or even like the main character, Lucy, right from the start. Lucy makes a couple of bad life choices and lands herself in some hot water. Readers will probably find themselves very frustrated with her, but all will be better in the end; I promise. You might even find yourself feeling compassion for her and then admiration for all the gutsy spirit that she shows on her journey to redemption.
This story is really for anyone. We have all gone on some type of journey in our lives, whether physical, mental, or emotional, so this makes it even easier to relate to what Lucy is going through. However, you will not only fall in love with Lucy and James, and their tumultuous love affair, but also with so many other loveable characters like James's grandmother, Helen. And on top of that, this is a book about books – we are readers of books, so this means we have found our own little wonderland. Katherine Reay truly is an artist with words. I am looking forward to what she comes out with next, and am just praying that I do not have to wait an entire year to read it!
***A free copy of this book was provided to me by the publishers at Thomas Nelson in exchange for my honest review***