About Me
My name is Chelsey and I am the creator of Charming Chelsey's! I read and review anything and everything that I find to be "charming." I accept ARCs or already released books for review, and I'm also available to participate in any blog tours or book reveals too. If anything, please don't hesitate to email me any time for any reason at: charmingchelseys(at)gmail(dot)com
View my complete profile


Wednesday, August 13, 2014
9:43 AM
|
Posted by Chelsey
Waiting on Wednesdays is a weekly book meme that lets readers just like you guys know what to be expecting and waiting anxiously for. It is hosted by Jill over at

Breaking The Spine.

Want to participate? Grab the logo on her page, post your own WoW entry on your blog, and leave your link on her blog!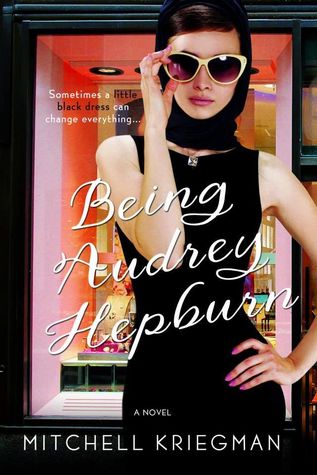 Author: Mitchell Kriegman
Publication Date: September 16, 2014
Publisher: St. Martin's Griffin


In Being Audrey Hepburn, Clarissa Explains It All-creator, Mitchell Kriegman, tells the story of a 19-year-old girl from Jersey who finds herself thrust into the world of socialites after being seen in Audrey Hepburn's dress from the film Breakfast at Tiffany's.

Lisbeth comes from a broken home in the land of tube tops, heavy eyeliner, frosted lip-gloss, juiceheads, hoop earrings and "the shore." She has a circle of friends who have dedicated their teenage lives to relieve the world of all its alcohol one drink at a time.

Obsessed with everything Audrey Hepburn, Lisbeth is transformed when she secretly tries on Audrey's iconic Givenchy. She becomes who she wants to be by pretending to be somebody she's not and living among the young and privileged Manhattan elite. Soon she's faced with choices that she would never imagine making – between who she's become and who she once was.

In the tradition of The Nanny Diaries and The Devil Wears Prada, this is a coming of age story that all begins with that little black dress…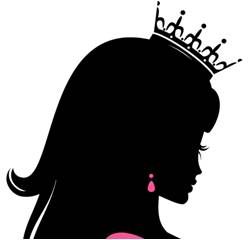 About the Author

Chelsey is a reader, blogger, fashionista, and English Teacher! She loves to write, take lots of pictures, and spend enormous amounts of time with her family and friends. Her favorite word is "Fearless" and she loves everything about Harry Potter!

Blog Archive