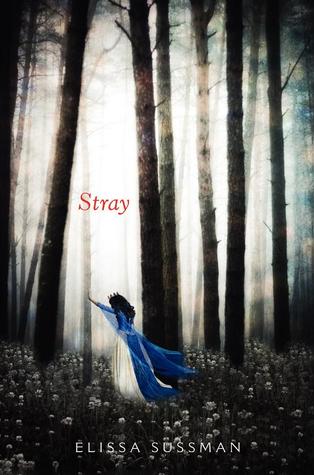 Author: Elissa Sussman
Publication Date: October 7, 2014
"I am grateful for my father, who keeps me good and sweet. I am grateful for my mother, who keeps her own heart guarded and safe. I am grateful for my adviser, who keeps me protected. I am grateful for the Path, which keeps me pure. Ever after."
Princess Aislynn has long dreamed about attending her Introduction Ball, about dancing with the handsome suitors her adviser has chosen for her, about meeting her true love and starting her happily ever after.
When the night of the ball finally arrives and Nerine Academy is awash with roses and royalty, Aislynn wants nothing more than to dance the night away, dutifully following the Path that has been laid out for her. She does not intend to stray.
But try as she might, Aislynn has never quite managed to control the magic that burns within her-magic brought on by wicked, terrible desires that threaten the Path she has vowed to take.
After all, it is wrong to want what you do not need. Isn't it?
The dream was a warning, a reminder that a maiden's heart was capable of both growing roses and thorns.
"I will accept the Path I am taking. I will not stray. I will not yearn for what I cannot have. I will heed the words of my advisers and guard my loving heart against cursed magic. Ever after."
Like a loaf of bread, she felt herself expand and let the magic flow from her palms.
For fairy tale lovers like me, this book was a breath of fresh air. I loved the new take on fairy tales and I loved the world building, allowing me to see where the author plans to take this series. This could possibly be one of my new favorite series of books. I am interested to see where it goes from here because there were some questions that I felt were left unanswered. Aislynn, the heroine/female lead, gets "reassigned" to a new role as a fairy godmother because of her own mistakes and must learn a new take on life. She is assigned to an orphaned princess named Linnea, who she must learn to get along with. Aislynn is a wonderfully flawed character; I found myself loving her at times and hating her at others.
The characters and the world completely made this story what it was in my eyes. The world appeared dark and harsh at times and I would even say creepy. Boarding school settings always win me over very quickly and this one was no different. Plus, it's a boarding school for princesses and fairy godmothers. How does it get any better than that? Let me answer that for you; it simply does not. Every character felt complete to me. I enjoy the good guys and the bad ones. So much thought has gone into this story and I hope the other books in this series live up to my expectations as well. This story was a welcome change of pace for me and a perfect read so close to Halloween.
***A free copy of this book was provided to me by the publishers at Greenwillow Books in exchange for my honest review***